Welcome to Itten Dojo
Personalized instruction in traditional Japanese martial arts since 1992.
The positive, challenging, and uplifting environment at Itten Dojo will provide support, encouragement, and a proven path to greater capabilities...not to mention an incredible amount of fun.
Take your first step today!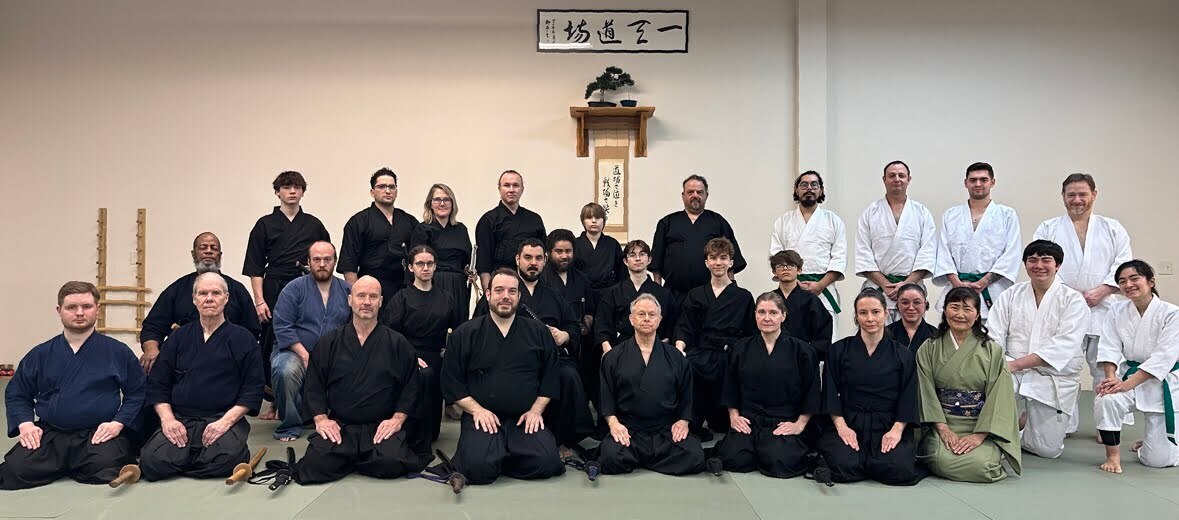 Reviews
Hear what our members and friends have to say!
Something different from typical martial arts
I've trained in other martial arts over 20 years and, for me, this dojo, its people, and the arts practiced in it are simply exceptional. If you'd like to see something different from the typical martial arts businesses, something that is truly beautiful and useful, something that will engage your mind and body from day one, something that challenges ALL of its practitioners—from day one to decades of practice, this is it. This. Is. It.
Dr. Sarah St. A.
A place to become more
As a student at Itten Dojo since 2008, I can tell you it will be very difficult to find its equal anywhere in the area...If you are seeking a place that will help you become more, look no further than Itten Dojo.
Jennifer Z.
NEWS & EVENTS
What's happening at Itten Dojo
Saturday, December 03, 2022
10:45am
Shodo Classes in December
Formal training in Japanese calligraphy.
Saturday, January 14, 2023
10:45am
Shodo Classes in January
Formal training in Japanese calligraphy.
Saturday, January 21, 2023
9:30am-12:00pm
Kagami-biraki
Celebration of the New Year
SEE ALL