Welcome to Itten Dojo
Personalized instruction in traditional Japanese martial arts since 1992.
The positive, challenging, and uplifting environment at Itten Dojo will provide support, encouragement, and a proven path to greater capabilities...not to mention an incredible amount of fun.
Take your first step today!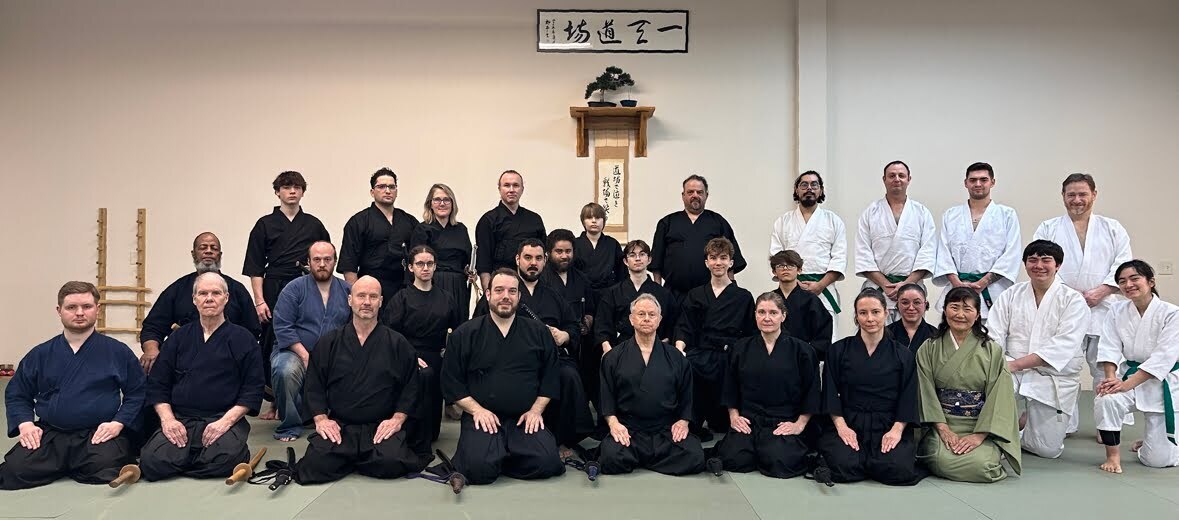 Reviews
Hear what our members and friends have to say!
Definitely a special place
Structure and gravity and momentum and physics and sweat and, "Oh my gosh, that makes sense," and "Nope, guess not," and then something works just a tiny little bit differently and I don't know if I did it or if it did me and I'm hooked again. I couldn't be more impressed with the instruction and everyone I've met at the dojo. I feel like I really walked into something special here.
Michael T.
Something different from typical martial arts
I've trained in other martial arts over 20 years and, for me, this dojo, its people, and the arts practiced in it are simply exceptional. If you'd like to see something different from the typical martial arts businesses, something that is truly beautiful and useful, something that will engage your mind and body from day one, something that challenges ALL of its practitioners—from day one to decades of practice, this is it. This. Is. It.
Dr. Sarah St. A.
NEWS & EVENTS
What's happening at Itten Dojo
November 10-11, 2023
Event begins at 3:00pm
Ono-Ha Itto-ryu Kenjutsu Seminar
Training with Hague Sensei
Saturday, November 11, 2023
10:45am-11:45am
First Shodo Class in November
Training with Rie Bailey Sensei
Saturday, November 25, 2023
10:45am-11:45am
Second Shodo Class in November
Training with Rie Bailey Sensei
January 19-21, 2024
Event begins at 6:00pm
Pilgrimage to JMAC
Training with Suino Sensei in iaido and jujutsu.
SEE ALL