Welcome to Itten Dojo
Personalized instruction in traditional Japanese martial arts since 1992.
The positive, challenging, and uplifting environment at Itten Dojo will provide support, encouragement, and a proven path to greater capabilities...not to mention an incredible amount of fun.
Take your first step today!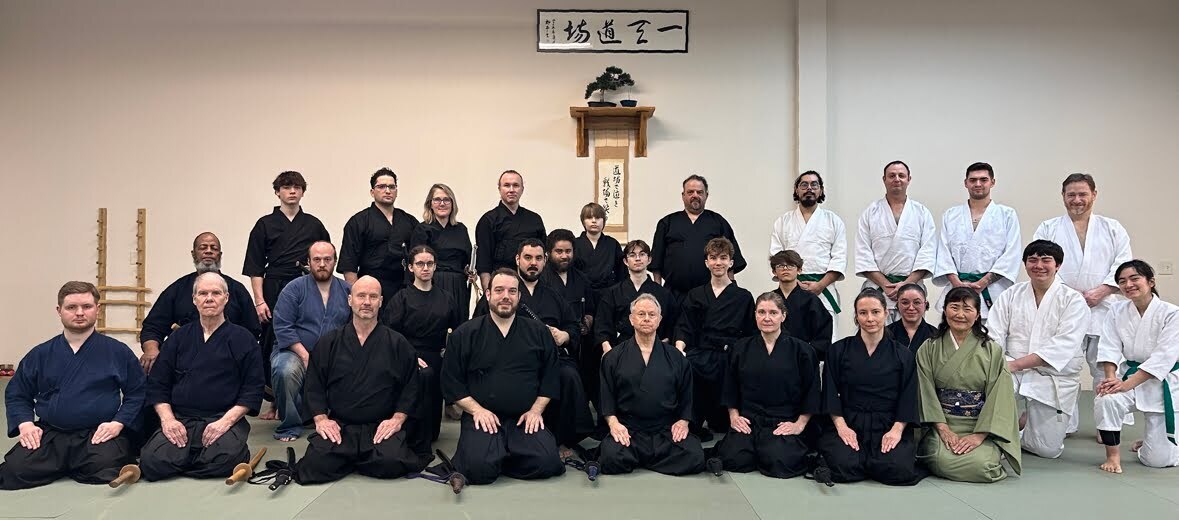 Reviews
Hear what our members and friends have to say!
Decades, not months or years
Maybe you should find out why senior members measure their training here in decades, rather than mere months or years.
William M.
The traditional spirit at Itten Dojo
Many of the Japanese martial arts you encounter in this country have been commercialized to the point where their deeper values and benefits are lost in the shuffle of capturing and retaining more and more students. Facilities dedicated to the serious study of the Japanese martial arts are rare indeed! Itten Dojo is one of these few. The spirit of the dojo shines through, in its correct appointments—spare, clean, elegant—and safe, ordered training space. This is an environment suitable for the "spiritual forging" that the best practice of the Japanese martial arts entails.
Diane S.
NEWS & EVENTS
What's happening at Itten Dojo
Saturday, September 02, 2023
10:45am-11:45am
One Shodo Class in September
Training with Rie Bailey Sensei
October 6-8, 2023
Event begins at 7:00pm
Iaido and Jujutsu Seminar
with Suino Sensei
Download Flyer
Saturday, October 28, 2023
10:45am-11:45am
One Shodo Class in October
Training with Rie Bailey Sensei
SEE ALL