Welcome to Itten Dojo
Personalized instruction in traditional Japanese martial arts since 1992.
The positive, challenging, and uplifting environment at Itten Dojo will provide support, encouragement, and a proven path to greater capabilities...not to mention an incredible amount of fun.
Take your first step today!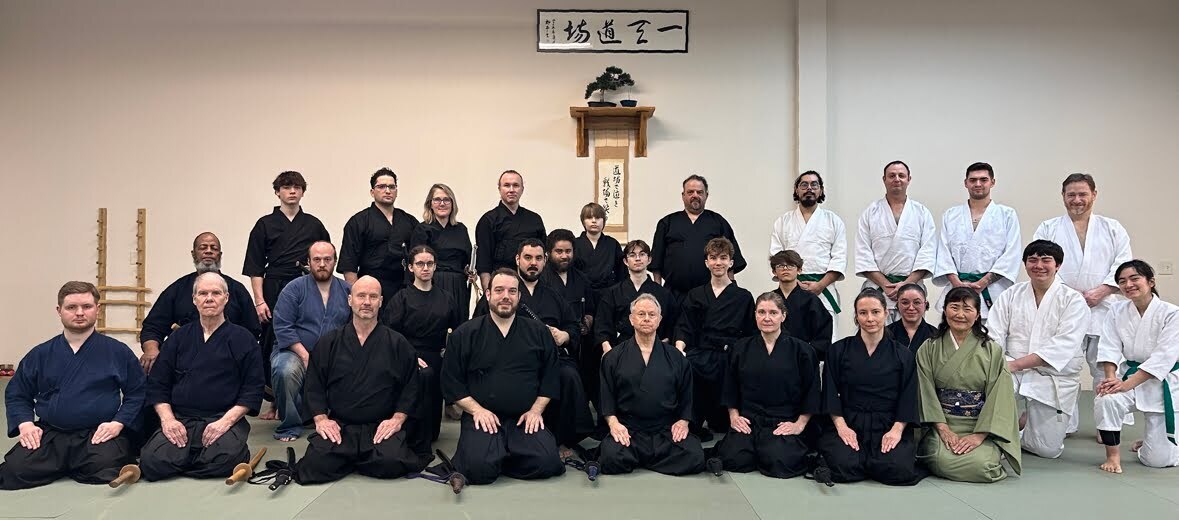 Reviews
Hear what our members and friends have to say!
Definitely a special place
Structure and gravity and momentum and physics and sweat and, "Oh my gosh, that makes sense," and "Nope, guess not," and then something works just a tiny little bit differently and I don't know if I did it or if it did me and I'm hooked again. I couldn't be more impressed with the instruction and everyone I've met at the dojo. I feel like I really walked into something special here.
Michael T.
A place to become more
As a student at Itten Dojo since 2008, I can tell you it will be very difficult to find its equal anywhere in the area...If you are seeking a place that will help you become more, look no further than Itten Dojo.
Jennifer Z.
NEWS & EVENTS
What's happening at Itten Dojo
Saturday, June 10, 2023
10:45am-11:45am
Only Shodo Class in June
Just one class this month and next.
Monday, June 12, 2023
6:30pm-8:00pm
June Online Iaido Practice
with Suino Sensei
June 22-25, 2023
Event begins at 9:00am
Visit to JMAC
Training and celebrating the 17th Anniversary of JMAC
Saturday, July 22, 2023
10:45am-11:45am
Only Shodo Class in July
Just one class again this month; back to two classes in August.
SEE ALL