Welcome to Itten Dojo
Personalized instruction in traditional Japanese martial arts since 1992.
The positive, challenging, and uplifting environment at Itten Dojo will provide support, encouragement, and a proven path to greater capabilities...not to mention an incredible amount of fun.
Take your first step today!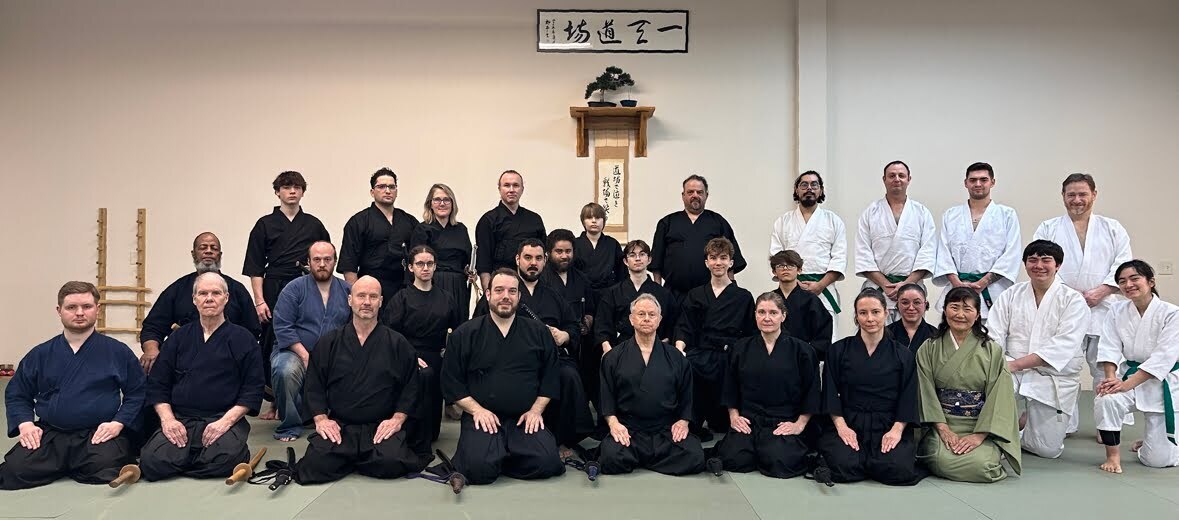 Reviews
Hear what our members and friends have to say!
Profound impact
Itten Dojo had a profound impact on me, and I highly recommend at the very least checking it out. I think you'll find yourself returning, not just for the martial arts but the lessons applicable in daily life.
Sarah M.
Hooked from the start
I was hooked from the very start. The training is challenging, the expectations are high, and the standards are exacting. And, the instruction is exceptional, encouragement is ever-present, and the camaraderie is rewarding.
Dr. Shalom S.
NEWS & EVENTS
What's happening at Itten Dojo
Saturday, September 02, 2023
10:45am-11:45am
One Shodo Class in September
Training with Rie Bailey Sensei
October 6-8, 2023
Event begins at 7:00pm
Iaido and Jujutsu Seminar
with Suino Sensei
Download Flyer
Saturday, October 28, 2023
10:45am-11:45am
One Shodo Class in October
Training with Rie Bailey Sensei
SEE ALL