Welcome to Itten Dojo
Personalized instruction in traditional Japanese martial arts since 1992.
The positive, challenging, and uplifting environment at Itten Dojo will provide support, encouragement, and a proven path to greater capabilities...not to mention an incredible amount of fun.
Take your first step today!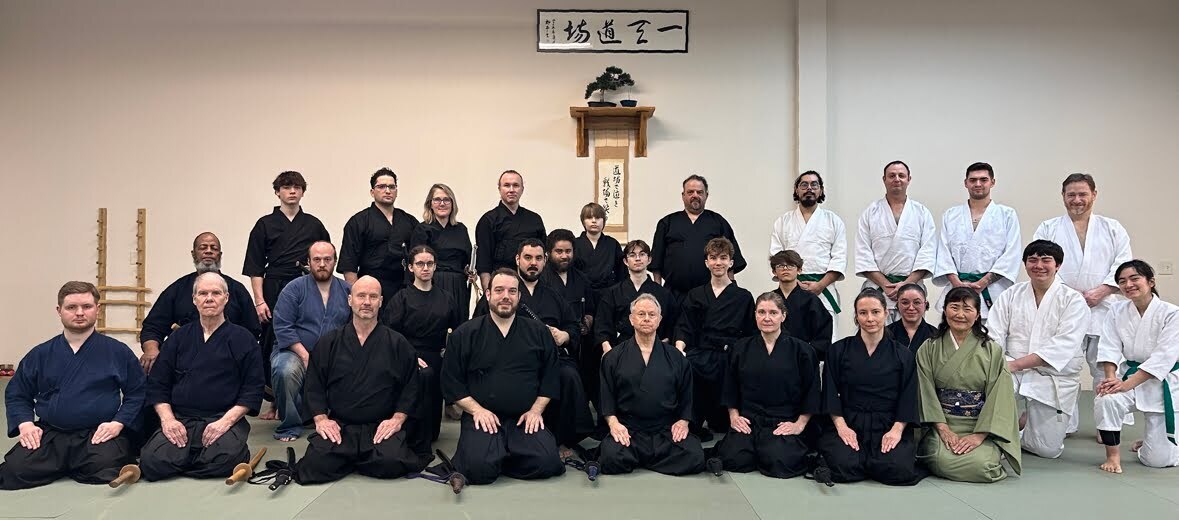 Reviews
Hear what our members and friends have to say!
Decades, not months or years
Maybe you should find out why senior members measure their training here in decades, rather than mere months or years.
William M.
Great facility and instruction
Being a member of Itten Dojo has allowed me to see first-hand how immersing yourself in these classical martial arts can have a positive impact in all areas of your life.
Alan S.
NEWS & EVENTS
What's happening at Itten Dojo
Saturday, February 11, 2023
10:45am-11:45am
First Shodo Class in February
Classes will meet on the 11th and 25th
Saturday, February 25, 2023
10:45am-11:45am
Second Shodo Class in February
Classes will meet on the 11th and 25th
March 18-19, 2023
Event begins at 9:00am
Iaido International Seminar
with Suino Sensei
SEE ALL